Chairman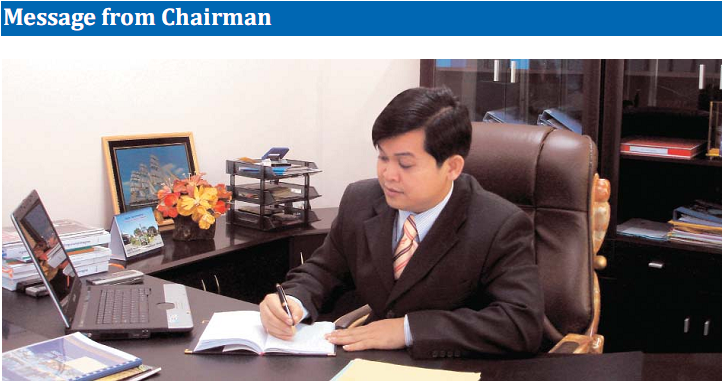 I like to welcome and thanks for everyone who is now visiting Build Bright University's website and I believe you will gain much knowledge about the university, its vision, mission, believes, values, the three phases of strategic long-term development plans, and the clear governing board of the university. Please make yourself available to explore more and get to know everything on our website, but the most important thing you will note is that the university has passed two phases of its significant development milestones (Phase I: 2000-2010, Phase II: 2011-2015), which began about 18 years ago, and is enduring its continuous journey of excellence to achieve our long-term development plan (Phase III: 2016-2030) which sets out 12 important goals we want to achieve as an excellence university by 2030.

Even though the fast changing global higher education landscape brings great deal of challenges for the university, it also creates boundless opportunities for us. To transform these opportunities into creative and innovative realities, the university council, through its both academic and administrative boards, other specialized committees and closed partnership with management, provides guidance and directions on key strategic issues. These include recruitment of top-academic and top-administrative and academic members, development of an excellent teaching/learning/research infrastructures, continuous improvements of good governance practices and procedures, ensuring transparency in all academic matters, practical and sound management of the university's finances, and cultivating a vibrant entrepreneurial community.

Under development plan Phase III, the development and expansion of new campuses is planned to exist in four potential areas of learners' and researchers' community. These areas include Kandal Campus is planned to be built in Kandal province (development plan period: 2019-2022), existing Phnom Penh Campus is planned to be improved and expanded (improvement and expansion plan period: 2023-2026), Kampot Campus is planned to be built in Kampot province (development plan period: 2023-2026), and Tboung Khmoum campus is planned to be built in Tboung Khmoum province (development plan period: 2026-2030).

The university council (governing board) is monitoring the university progress against our key strategic development plan performance measures and objectives on a regular basis to assure these medium to long term goals will be achieved.

On behalf of our board members, I would like to thank all university's members for supporting our efforts to ensure that Build Bright University continues to succeed in the years to come. I am well convinced that our university is reaching upward and outward, and is contributing to the advancement of higher education for the continuous development in the best interests of its students, faculty, staff and alumni in harmony with local and international communities.

Again, thank you very much for spending your time to explore our website and I wish you all the best and hope I will meet you sometimes at the university campus.

H.E. Dr. IN VIRACHEAT
Founder and Chair of the
University Council